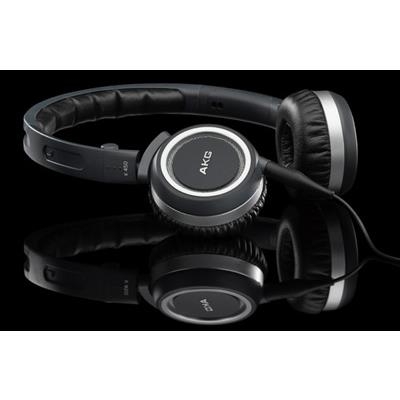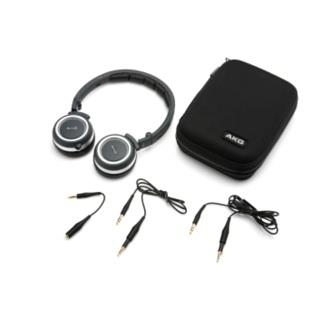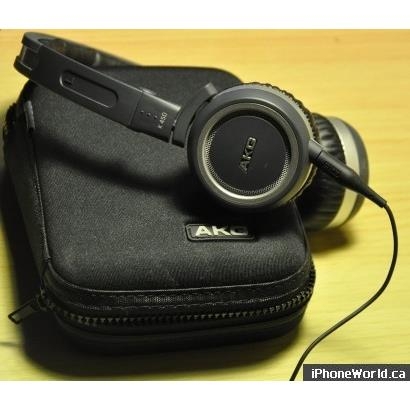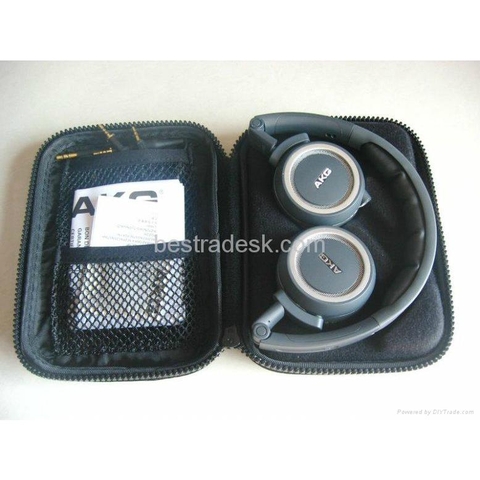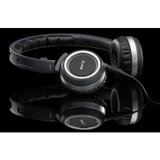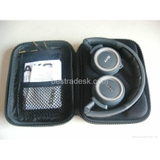 AKG K450
Thương hiệu : AKG |
AKG K450 là dòng tai nghe chụp cao cấp của hãng AKG. Tai có thiết kế nhỏ gọn, có thể gập lại mang đi dễ dàng. Tai nghe AKG K450 có âm thanh rất trung thực, trong trẻo.
Tai nghe AKG K450
Immediate Sound Quality Impressions

After receiving them I immediately connected the longer headphone cable to the left driver and plugged them into my 5G iPod. I was amazed at the quality of the sound from a pair of $75 headphones! The sound was akin to my previously owned AKG K 240 MKIIs, but a little warmer.




The Listening

The following two tracks were played through an iPod 5G (Rockboxed with slight EQ, no crossfeed) fed via LOD to an iBasso P3+




Bobby "Blue" Bland - "Ain't No Love In The Heart Of The City": This track opens up with a bass and lead guitar battling for supremacy, the separation between the two guitars is very good but the bass is what sounds the best. Bobby comes in after the 2nd bar. These headphones do a good job of reproducing the ambiance of Bobby's vocals (slight echo in the mastering of this track) and still maintaining descent separation between the vocals and the instruments. I don't notice any sibilance on this track.

Radiohead - "All I need": This song was made for these headphones. The opening bar is an heavily synthesized organ with a ton of reverb. The 2nd bar starts with a simple kick-kick-snare drum loop. The 3rd bar is another heavily synthesized bass-line, this is where these puppies shine. The 4th bar is where Thom Yorke starts in. His voice has been filtered through a good deal of plate reverb. This is where you start to see the coloring on these headphones. Artists with mid-to-high frequency vocal characteristics work well with these headphones. There appears to be a bit of a dip between the low-vocal to mid-bass range.

More Radiohead, AFI, Zero7, Jay-Z and Miles Davis (about a dozen songs in total): After a bit of listening I am firm on my descriptions above. I did notice some sibilance, but very little. I also noticed that some bass and drum-kicks and sound muddy. This happens when there are a lot of instruments together on one track. When this happens the separation between instruments becomes less pronounced and the low-end suffers a little bit, but I am being hyper-critical here. These are still very good headphones.




Full Review AKG K450 (1=poor characteristics, 10=excellent)

Bass/Warmth: 7/10 (Great attack, these hit hard with processed bass tracks - i.e. Hip-Hop, Electronica, etc. Non-processed bass kicks, i.e. Rock tracks, may sound just slightly muddy, but I am being very critical here.)
Mid-range: 8/10 (A slight dip in the lower mid-range.)
Treble: 6/10 (Accurate, but slightly flat.)
Sibilance: 5/10 (If you're being very analytical you can notice a slight bit of sibilance in the mid-high range, i.e. cymbals and high-hats.)
Sound Stage: 5/10 (Not great, but they are also fairly small supra-aural headphones.)
Separation: 6/10 (Good separation except in the low-mid range.)
Ambience: 7/10 (Very good for such a very compact headphone. The only reason I rated them a 7/10 is that I know that AKG is capable of much better. This is where the K 240 MKIIs shined.)

Quality

The quality is very good. The case is perfect and does an excellent job of protecting the headphones for travel purposes. In fact the only other case that I have seen that is as good is the Ultrasone Pro-series case and those are $250-550 headphones.




The detachable cables are thin but appear to be very strong. The connections on the cables are top-notch. AKG K450 uses this ingenious system where the connection between the cable and the headphone needs to be turned about 90-degrees to lock it into place. Good thinking there! The pads are durable but plush. The plastic shell is seamless and appears to be from a very good molding. No creaking when being worn.




Design

I love the design of these. They look like miniature DJ headphones. Low-key with a lot of style.

Comfort

The comfort is great. The headband is well padded and the ear pads are plush and conform well to my ears. The clamping force is perfect for my head (size 7 1/4 hat). It's akin to my formerly owned HD 25-SPs but I think these sit on the ears a bit better.




Conclusion

If your taste in music is Pop, Rock, Jazz, Hip-Hop and/or Electronica and you are looking for a pair of warmly-colored travel headphones look no further. The fit and finish is superb and the sound reproduction is very-very good for the money. Don't expect them to be miniature HD800s, they are what they are; A very good pair of sub-$100 travel headphones (if you can find a good deal).
Thông số kỹ thuật AKG K450:
Headphone Type
On-ear
Frequency Response
11 Hz-29.5 kHz
Speaker
Dynamic transducer, closed
Impedance
32 Ohms ohms
Sensitivity
126 dB SPL/V
| | |
| --- | --- |
| Cable Length | 1 m (or 0.5 cm) |
| Weight | 120 g g |

Tai nghe AKG K450: Hàng chính hãng, newlike 99%, no box